Cims de Porrera Vi de Vila
2016
Wine Cims de Porrera Vi de Vila 2016
Producer
Alcohol content i
14.5%
Bottle size and vintage
0.75 L - 2016
Review
The Vi de Vila of the emblematic cooperative winery, Cims de Porrera, which Marc and Adrià Pérez now run, succeeds in being a real classic despite its newness. Classic because of its coupage, Cariñena and Garnacha; classic because, although a new creation, it provides continuity with the historic Solanes and upholds the identity of the entry wine, the one which enables a winery's work to be appreciated at a good price, essential for a reference point, as Cims is in the Priorat's present-day history; and classic too because of its style, robust, Priorat, yet accessible, mature and easy to drink.
With their Vi de Vila, Marc and Adrià present their interpretation of what is a Porrera wine; and this they do with a synthesis of various terroirs and grapes, fruit from the parcels of the different vine growers who belong to the cooperative, young vines of varying ages, planted too on soils varied in their composition and orientation. This diversity gives rise to a complex wine, by means of which its makers draw attention to the freshness and fruitiness of Porrera's Garnachas and Cariñenas.
Cims de Porrera Vi de Vila is a complex wine, vigorous and genial too, most pleasurable, and not put on the market until it has matured for at least three or four years in bottle and achieved a good integration of that complexity and polished tannins. It is lively and intense in colour, of medium depth, and mature and fresh in aromas, classic in fact, as we pointed out at the beginning. The ripeness of the red fruit and wild berries is accompanied by subtle liquorice notes and touches of dampness, of undergrowth, making it a wonderfully easy wine. Its freshness invites us to take another sip, to discover greater complexity with some interesting black pepper and balsamic notes. It's a wine with plenty of volume on the palate, fruit-driven, fresh, intense, powerful yet always, and we'll say it once again, with such a pleasant feeling overall; it glides easily over the tongue, with a creamy sensation, yet with a certain dryness too, and a seemingly bitter trace which fades away quite harmlessly; an earthy touch, mineral, unmistakeably Priorat is also present. Don't forget to decant it and let it talk to you. A wine for very different occasions and dishes.
Food pairing
Cooked sausages / Veal with mushrooms / Stews / Stewed meats with mushrooms / Peppered steak / Oxtail / Cannelloni / Venison / Rice with truffles
Recommendations
Optimum serving temperature:

Between 16ºC and 18ºC
Customer reviews
Marco

(15/01/2018) - Vintage 2013

Outstanding wine

Full, intense wine with lots of colour. Well balanced and rich taste. Went very well with entrecôte. Definitely worth trying!

by:

Dieter

(19/09/2019) - Vintage 2015

Der perfekte Einstiegs-Klassiker

Geduld ist beim Weinausbau eine eher rar gewordene Tugend. Als "Adrià Pérez" 2004 die Leitung von "Cims de Porrera" von seinem legendären Vater "Josep Lluís Pérez" übernahm, muss er auch dessen Geduld übernommen haben. Denn die ist unabdingbar, lässt man selbst den Einstiegswein nach einem Jahr im Fass noch drei bis vier weitere Jahre in der Flasche ruhen. Erst dann entscheiden Adrià und Marc Pérez ("Les Cousins") über die Freigabe. Der "Vi de Vila" ist seit seinem Erstjahrgang 2008, als er den "Solanes" ablöste, der Einstiegs-Klassiker schlechthin. Man beachte das wunderbare Etikett: Seit 2008 hat sich daran (bis auf ein "a" in der Rebsorte und die wechselnde Flaschenanzahl) nichts verändert. Mit seiner priorat-typischen Carinyena-Garnatxa-Cuvée ergänzt er zudem geradezu ideal die beiden reinsortigen Cims-Topweine. Der "Vi de Vila 2015" ist, wie die Jahrgänge davor, robust, kräftig, konzentriert, schwarzfruchtig, komplex, und nach geduldiger Belüftung überaus zugänglich, frisch, fruchtig, lebhaft. Der perfekte Einstiegs-Klassiker.

by:

Félix Busqué

(05/01/2018) - Vintage 2013

Afrutado, taninos medios, bouquet medio. Excelente relación calidad-precio

Un gran ejemplo de lo que se espera de un vino del Priorat (una bomba de fruta y taninos) a un precio asequible. Nosotros no encontramos la esperada mineralidad (esos olores como a disolvente), quizás al ser de viñas jóvenes. Los taninos (sensación astringencia) son medios, para nosotros tirando a leves para ser un priorat, pero creo que son muy ajustados para la mayor parte de los gustos.

by:

josep d'Olesa

(16/03/2017) - Vintage 2012

por ser un Priorato es flojo.

Me esperaba más de el, Cims de Porrera Vi de Vila es un vino complejo, enérgico y a la vez amable, agradable, que no llega al mercado sin haber madurado al menos durante tres o cuatro años en botella y alcanzar una buena integración de esa complejidad y unos taninos pulidos. En color, es vivo e intenso, de capa media, y en aromas, maduro y fresco, clásico, como apuntábamos al principio.

by:

Robert Alvarez

(12/12/2017) - Vintage 2013

excellente, bastante cuerpo, y no se siente el alcool. vino potente y redondo en boca.

excellente, bastante cuerpo, y no se siente el alcool. vino potente y redondo en boca. Lo e probado con varios amigos y amigas y el sentido ha sido el mismo para todos. Excellente cualidad / precio.

by:
Wine from Cims de Porrera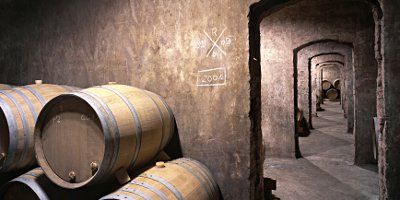 Cims de Porrera was founded by Lluís Llach and the Pérez Ovejero family with the intention of not only producing quality wines at the local cooperative, but also with an objective based on working agreements: to offer vine growers a fair price for their crops, above the one that was being paid in the market at the time. Later on, Lluís Llach left the company to dedicate himself fully to his own personal project at Vall Llach, and for some years the Perelada Group worked in p...
This month's Best Sellers