Summer Wine Fair. Up to 20% off!
Cavas from Masia Bach
In 1915, brothers Pere and Ramon Bach i Escopet acquired the Can Estrada estate and gradually increased their holding with the purchase of new estates until obtaining 365 hectares. The project they had in mind was the production of wines intended for ageing and for this purpose they built a cellar, 95 metres in length, which was later enlarged. The first bottles of Bach appeared at the 1929 Barcelona Universal Exposition. Sadly, Ramon died in the Civil War and in 1942 his brother Pere decided to sell the estate, which became the property of various owners until it was bought in 1975 by the Raventós family (Codorniu Group).
Many years have passed since its early beginnings but loyalty to the spirit of the two Bach brothers remains unchanged: quality, originality and personality in all of their wines and Cavas.
Masia Bach belongs to the Codorníu Group, which has many projects in other denominations in Spain and worldwide, totalling more than 3,000 hectares of vineyards in its possession: Raimat (Costers del Segre), Scala Dei (Priorat), Abadia de Poblet (Conca de Barberà), Bodegas Bilbaínas (Rioja), Legaris (Ribera del Duero), Séptima (Mendoza, Argentina), Artesa (Napa Valley) and Nuviana (Valle del Cinca). Present in all 5 continents and with a team consisting of over 800 personnel, in just the last few years, the Codorníu Group's catalogue has received in excess of 150 international awards for its wines and Cavas.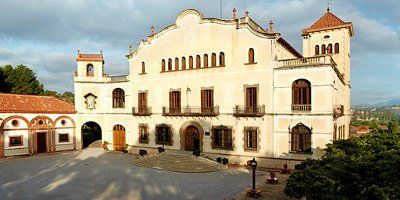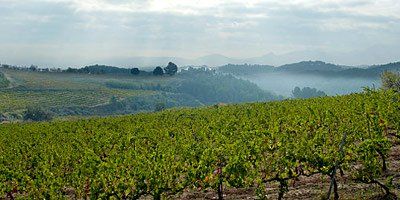 Crta. Martorell-Capellades, km 19,5, 08635