Summer Wine Fair. Up to 20% off!
Wines from Dettori
Logudoro means "golden place". And it is here, among the rolling hills of north-western Sardinia, that the Dettori family has invested in vineyards and cellars to produce an historic wine which is natural and a long way from market needs.
Well-tended saplings and an around-the-clock monitored built-in wine cellar: the fruits of the sacrifices of three generations have thus come to fruition in one of the wineries most beloved by devotees of thebiodynamic method. Everything begins with the hills of Badde Nigolosu, the highest of the Sennori, at an altitude of 250 metres, and the limestone and cream-white soils.
Here there are no selected yeasts, no filtration, no sulphur and no products from unsuccessful vintages. Ageing is in cement and glass for a period of... well, as long as required. No samples are provided to guides and critics, who buy their own wines and give them awards, like they have been doing for years, with scores above 90.
Nothing is added to Dettori wines from outside the same territory where the estate's centuries-old strains grow. The native vines are vinified exclusively with single-varieties. These wines are full of character, and should be allowed to breathe and enjoyed over time, bottle by bottle, each with their own history.
Tenores gets its supreme personality from Cannonau, which is concentrated but gentle. The Bianco represents the most territorial, flavoursome and mineral expression of a macerated Vermentino. Chimbanta exalts and enhances the extraordinary strong colours of class Monica.
Year founded

1998

Own vineyards:

18

Enologist

Alessandro Dettori

Bottles produced per year

20000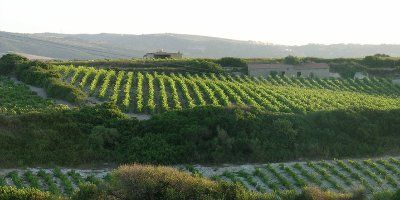 Badde Nigolosu S.P. 29, km 10, 07036 Sennori (SS)