Reduced delivery charges over £200
Other customers also bought
Details for Columella
Review
Carefully-blended varieties grown within different parcels of the same vineyards not only make this highly-acclaimed wine original but also give it a complex profile proffering abundant nuances.
Along with Palladius, this is one of Eben Sadie's flagship wines that has grown a sizeable following since the appearance of the first vintage in 2000 when around 5,000 bottles were released. There is a meticulous approach to production that relies on low yields and natural yeasts, grapes kept in open vats and then transferred by bucket to a traditional basket press, with little dependence on the usual trappings of machinery. Such attention to ensuring the purity of the fruit used has enabled this talented producer to concentrate on bringing out an expression of place, as much an amalgamation of the diverse terroirs as a combination of the French varietals.
Luscious and extremely fruity, Columella displays distinct touches of minerality gleaned from the granite, slate, gravel and clay soils and delivers a richness and complexity, with intense aromas openly revealing fruitiness and spicy notes, that enhance the structure and texture of this remarkable wine.
The Sadie Family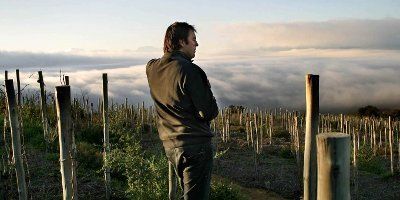 In the capable hands of oenologist Eben Sadie, the South African winery called 'The Sadie Family' is situated in the wine-producing region of Swartland, where it produces two wines: Columella (red) and Palladius (white), whose names allude to the authors of De Re Rustica, a treatise on farming that provides a good account of viticulture in Roman times. Over 2,000 years ago, Lucius Junius Moderatus Columella and his sucesor, Palladius, were already claiming that "the most exc...
This month's Best Sellers