Free delivery over £200
Wine from Soave
Soave wines are wines of youth and love. I drink them in homage to the past: perhaps they cannot take me back to when I was twenty years old but they can trigger my memories of those days. (Gabriele d'Annunzio)
Soave
Soave wines are wines of youth and love. I drink them in homage to the past: perhaps they cannot take me back to when I was twenty years old but they can trigger my memories of those days. (Gabriele d'Annunzio)
Among the best Italian whites, Soave wines express the typicity of volcanic wines from the north created from the wonderful Garganega grapes. Soave is a marvellous region with gentle hillsides hiding extinct craters and a checkered volcanic landscape made up of chalky, alluvial, sandy, and basaltic soils.
Every corner of the appellation, almost every hillside, dedicated to winemaking since the early Middle Ages (local wines were first 'regulated' in the Statuto Ezzeliniano document back in 1228) displays its own particular character, all coming together in the extraordinary Soave Classico area located between Soave and Monteforte d'Alpone.
The Garganega variety is not known as an especially aromatic grape but it does offer a range of fragrant gifts, such as the elegance of white flowers, notes of almonds, and perhaps a hint of citrus fruit. These characteristics make for persistent, never-ending wines but it also means they are excellent for laying down. Top wines from Soave can be kept for over ten years. A late-ripening variety, Garganega has plenty of acidity and provides wines with a wonderful balance between structure – generally agile and fluid – and amiability. Wine-production regulations allow Garganega to be blended with Trebbiano di Soave, a variety more usually associated with the Lugana appellation, and even with some international grapes like Chardonnay.
Soils in the more central Soave Classico area are more robust and better exposed to sunlight, and produce more pleasant wines with a strong character. The DOCG Soave Superiore label was also introduced almost twenty years ago for wines from a more specific area, made from selected grapes and aged for at least five months. These wines are capable of expressing and enhancing even further the innate qualities of exotic fruits, minerality and flavour which characterize the region. Ageing in wood is a fundamental element for Soave wines in general, being the key to finding the best wines from outstanding wineries, wines often created from vines planted in the most authentic plots of the appellation.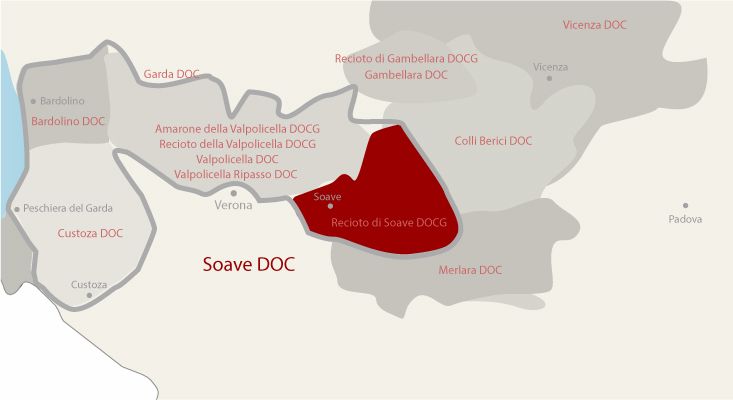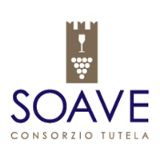 Vicolo Mattielli 11 37038 Soave (VR)