Free delivery over £200
Types of rosé wine
Rosé is a wine of different shades and varied flavours and styles, but it is a wine that's is very true to form. The paler its colour, the more delicate is the wine generally. The more lively and intense the colour, the greater depth of flavour. Find out more about choosing the right rosé.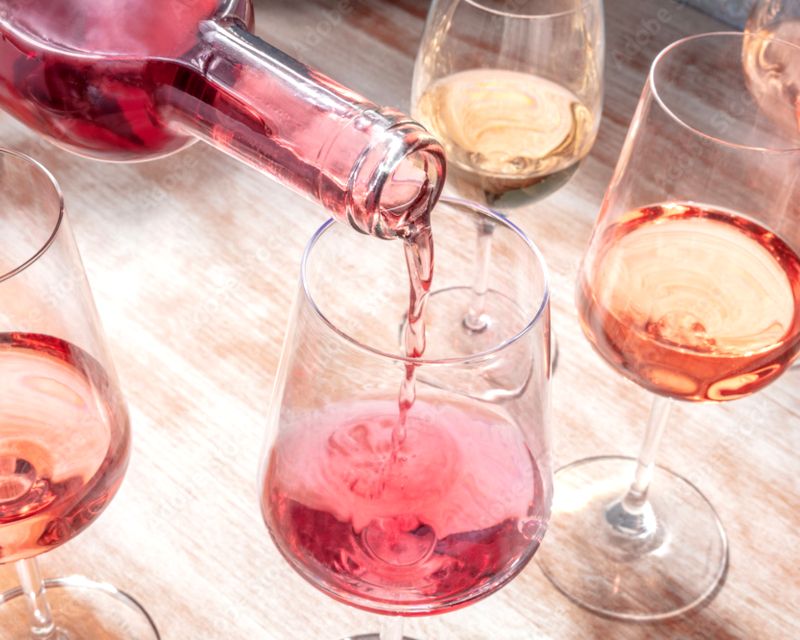 Rosé wines are usually presented in transparent bottles so that we can get a good idea about their style simply by looking. Rosés the colour of onion skin, pale copper or coral are ideal to serve with appetisers, small light bites or starters. Rosés in darker shades of red are very fruity and more suitable for accompanying savoury dishes, such as smoked meats, oily fish, tapas, pizzas and pastas, and even desserts, always taking into account the winery's particular rosé style and what the label itself suggests.
How do you choose the right rosé?
We normally talk about two main styles of rosé: Provence style rosés and classic rosés. In both cases, some are matured in barrel, increasing their complexity and creaminess.
Rosés which have a pale colour are mainly found in the south of France, but also in Spain. Pale yet displaying a plentiful palette of shades: we come across rosés the colour of redcurrants or grapefruit, as well as melon, mandarin, peach and mango. Try out and compare, for example, Domaine Lafage Miraflors and Chivite Las Fincas, and, among the barrel-matured, Miraval Rosé versus the Ripa Rosado. Their subtlety and apparent delicateness make them an ideal pairing for less substantial or more refined dishes: seafood served plainly, light pâtés and salads with soft or milder cheeses, whereas the more complex are the perfect partner for smoked meats and cheeses, fish and prawns in sauces, Japanese cuisine and lightly spiced Chinese, Asian and Indian dishes.
It's among the classics and with a little more colour that we find the most versatile rosés. This type is in direct competition with young reds since they pair up nicely with not only pizzas, tapas, savoury starters and pasta dishes, but also with roast or casseroled chicken and pork, mildly spiced cuisine, paellas and risottos, grilled vegetables or salmon, to name but a few dishes.
Rosés, due to their excellent balance in acidity, sweetness and bitterness, have the benefit of cleansing the palate in a similar way to sparkling wines, which therefore makes them ideal to serve right the way through a meal or when the occasion demands a variety of dishes served at the same time, such as at a buffet or party.
Always add a new rosé to your purchases, and start to become familiar with the different styles being produced in Rioja, Navarra, Penedès and Empordà:
Rosés also prove a very pleasant accompaniment to desserts, especially Garnacha ones, a little bit sweeter, and ideal for having a glass, as an aperitif or drink after lunch or dinner.
At what temperature should a rosé be served?
The temperature of a rosé should always be between that of a white and a red, at around 10-12º C. Since they're very often a summertime drink, it's a good idea to have an ice bucket or similar wide container to hand, with some water, salt and ice to keep the bottle constantly cool.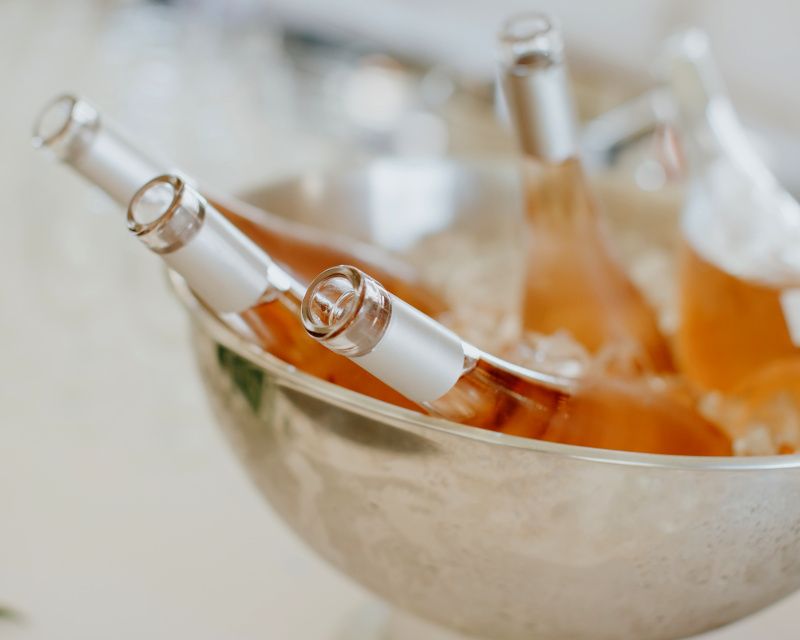 Which glass is used for rosé wine?
The ideal glass for a rosé is medium sized. It's a Bordeaux shaped glass, with the base wider than the opening, but smaller than the one used for reds. That's because rosés need little aeration, and with less wine in the glass we can refill more frequently and always enjoy it cool. As freshness is paramount, a glass should only be a third full.
Choose a slightly smaller glass if the rosé is young with essentially floral aromas, and a wider one at the top if the wine is more fruit-forward, complex and creamy. A glass which is smaller for Provence style rosés and wider for rosés matured in barrel or in a more classic style.
Which are the best brands of Spanish rosé?
Some brands owe their prestige to a long tradition, such as Chivite and Viña Tondonia, others for having been pioneers in ending the prejudice which for so many years considered rosés to be superficial wines, with Can Ràfols dels Caus a good example. Whereas others have become reference points more recently due to the quality they offer year after year, or else to the pure deliciousness of their products, like Marqués de Murrieta's Primer Rosé and Scala Dei's Pla dels Àngels. Here are some of the finest rosé wine producers:
You may also be interested in:
Pizza and wine. In this article you'll find out which types of pizza pair best with rosé wines and some recommendations of Italian rosés!