Summer Wine Fair. Up to 20% off!
Wines from Portal del Priorat
Wines from Portal del Priorat
Portal del Priorat is the Priorat winery belonging to Alfredo Arribas, the architect, who started his venture into the wine world in 2001. Today he is also to be found in the nearby denomination of Montsant, with his Trossos collection of excellent wines.
With Portal del Priorat, Alfredo offers us some elegant single-vineyard wines, from the Clos del Portal estate, covering an area of just over 40 ha, of which 15 ha comprise vineyards that are very low-yielding (approximately 1 kg per vine). A large number of these grapevines, of the Garnacha and Cariñena varieties, have been recouped from abandoned terraces and hillsides; although some Syrah vines and the occasional experimental variety can also be found. The vineyard undergoes organic viticulture and the methods used in the winery seek to reflect an expression of terroir, carrying out short macerations, with not much extraction, and a very respectful ageing - a style of vinification that aims to achieve elegance and a silky tannin quality. Fermentations are carried out using indigenous yeasts and racking only takes place very occasionally.
Clos del Portal is located in the heart of the Priorat, possesses a diverse microclimate and rises up from the River Siurana extending to the foothills of the Montsant mountain range, where Alfredo has been able to design an avant-garde building that integrates perfectly with this magnificent landscape.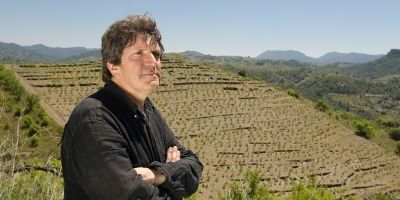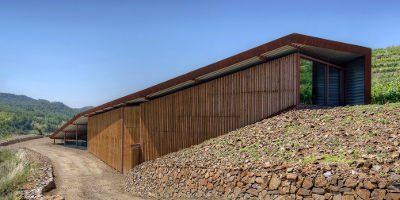 Pista del Molar a Bellmunt, 43736