Free delivery over £200
Wine from Maetierra Dominum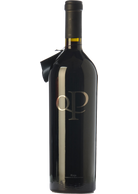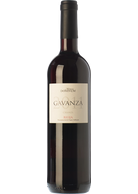 Maetierra Dominum
Maetierra Dominum produces only High Expression wines, all of them with a very demanding selection of grapes and an aging in new French oak barrels.
Their range of wines responds to a common philosophy, the "Quatro Pagos" philosophy, with which they seek to completely break the concept of "terroir" wine and go further.
An exclusive and innovative project, around which a large group of winemakers and professionals have gathered, advised by Ignacio de Miguel and led by Raúl Acha.
Maetierra Dominum is part of the Vintae Group, a new corporate venture set up by José Miguel Arambarri Terrero, a businessman from La Rioja who is passionate about the world of wine and has now been joined by his two sons, Ricardo y José Miguel. Other projects in Spain run by this innovative, creative company are: Matsu (Toro), Winery Arts (Ribera del Queiles), Aroa Bodegas (Navarra),Hacienda López de Haro (Rioja), Bodega Bardos (Ribera del Duero ), Proyecto Garnachas (Ribera del Queiles y Calatayud) and Castillo de Maetierra (Valles de Sadacia).