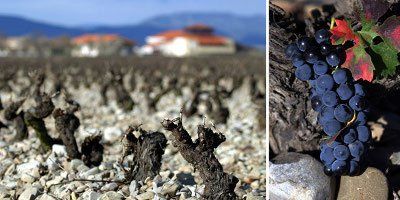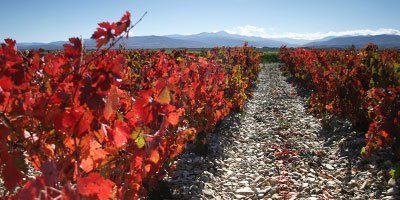 Finca La Emperatriz is one of the very few Rioja wineries to produce their wines from one single vine-growing plantation, which is customary in Bordeaux's Médoc region (other Rioja wineries employing the same model are Remelluri, Valpiedra and Contino). This is an estate of excellent quality whose potential had already been recognised at the Paris Universal Exhibition in 1878 and which concealed a very important history.
The estate originally belonged to Eugenia de Montijo, the last Empress of France and wife of Napoleón III, responsible no less for creating the famous Bordeaux Wine Official Classification in 1855, criticised nowadays as being obsolete yet still functioning and exerting a strong influence on the market prices of that region's wines. In such a context, it's fairly clear that Empress Eugenia or her advisers were perfectly well aware of the exceptional nature of these lands when she gave orders for them to be cultivated: the quality of the soils is outstanding and they enjoy a special microclimate.
Finca La Emperatriz is located at Baños de Rioja, 12 km from Haro, in the far western part of the Rioja QDO, almost bordering on the province of Burgos. It comprises a total of 101 ha, currently divided into 22 separate parcels, situated on one of the highest plains in the Rioja Alta, where the climate is more continental than in the rest of the denomination, although tempered by the influence of the Bay of Biscay, a generally drier and colder microclimate which renders fruit with excellent acidity and particularly fresh wines. The soils are covered in a layer of boulders some 40-cm wide, which provides the clusters with an effective amount of sunshine, facilitates good drainage and confers elegance on the wines.
From the Empress of France to the brothers Eduardo and Víctor Hernáiz, the current owners since 1996, Finca La Emperatriz wines have delighted and continue delighting the most varied palates, with both the classic coupage wines and single plot wines. The classic range is composed of a Viura, a Crianza and a Reserva, and result from the blending of grapes from several parcels, made in a modern style which allows the fruit to be first and foremost, producing wines that are versatile and easily paired with food. Whereas, Parcela Nº 1, Terruño, Garnacha Cepas Viejas and Viura Cepas Viejas are its single plot wines, the range which endows the whole project with prestige, wines that are intended to offer the most specific expression of the terroir's personality. They are all rounded, flavoursome and balanced wines, some particularly elegant and mineral, which are very well worth getting to know.
Own vineyards:

101

Enologist

Eduardo Hernáiz
Ctra. de Santo Domingo-Haro, 26241