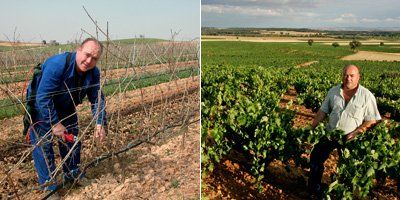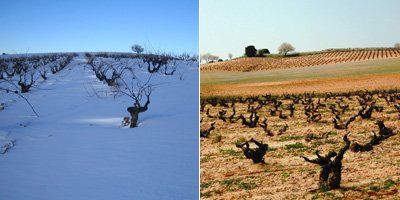 Today, Viña Sastre is one of the Ribera del Duero's benchmark wineries, known and appreciated both for the wines of its traditional line (Rosé, Roble and Crianza) and also for the wines belonging to its top-quality range: Pago Santa Cruz, Acos, Regina Vides and the legendary Pesus, of which only 1,800 bottles are made a year.
This great little family-run winery started out in the mid-twentieth century when Severiano Sastre planted some vineyards which as time passed would end up being considered among the region's most exceptional. The very high quality of the fruit that the Sastres were harvesting was in great demand and over many years destined for the production of some of the denomination's most famous wines. In 1992, Rafael Sastre, one of Severiano's sons, decided to stop selling their grapes and founded the family's winery.
Rafael's son, Jesús Sastre, is presently in charge of the winery, cultivating those same vineyards by means of organic and biodynamic viticultural methods, always maintaining maximum respect for the earth and the grapes, just as his brother Pedro, his father Rafael and his grand-father Severiano did: without mineral fertilisers, herbicides or insecticides, and utilising La Horra's naturally occurring coldness to filter the wine naturally. This great respect for the environment isn't at odds with new technology, which Jesús has steadily incorporated. The combination of advanced technological proficiency and the high quality of the tiny-berried Tempranillo grapes from old and twisted, savvy vines enable wines to be produced that never disappoint those who try them.
Year founded

1992

Own vineyards:

45