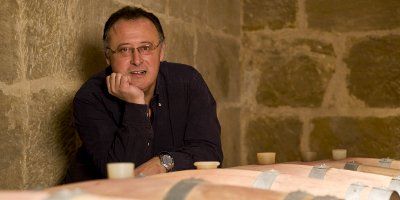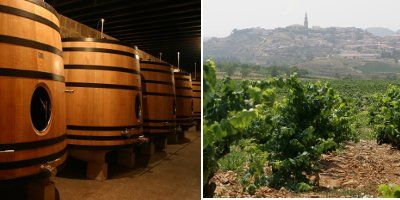 Miguel Ángel de Gregorio
is one of the best winemakers in the country and an assiduous vine grower. Quite a reference point in La Rioja, he was one of the first to opt for single vineyard wines (Calvario and Aurus have been his principal exponents) and he is a firm supporter of indigenous varieties and hard work in the vineyard. He received praise first of all for his great efforts at
Bodegas Bretón
, but he attracted fame definitively due to the wines of his own winery: Finca Allende.
In a physical landscape which ranges from the meanders of the Ebro to the Valpierre plain, the estate's 56 hectares of vineyards are located on hills with different orientations that pick up all the influence of the Atlantic winds. The soils, with their clay and limestone composition and a substratum of calcareous gravel, enable the roots to develop deep underground and bring about extraction of their mineral elements. The Tempranillo is the variety predominantly grown in them, along with Graciano, Garnacha, Viura and Malvasía in lesser amounts.
Finca Allende corresponds to a personal wine project that likes to experiment and develop its creator's ideas with complete freedom. Exhibiting their own personality and easily recognisable, the bodega's wines have very marked tannins and a great aromatic richness which manages to convey all the expressivity of the terroir and the singularity of each vineyard estate, bringing out distinctive traits, such as just the right amount of ageing in French and American oak barrels and the predominance of fruit over wood.
A further two examples of Miguel Ángel's unstoppable creativity are his projects at Finca Nueva (wines at very reasonable prices to be enjoyed at any time) and Paisajes y Viñedos (special wines, from selected estates, full of character).
Year founded

1995

Enologist

Miguel Ángel de Gregorio