Summer Wine Fair. Up to 20% off!
Wines from Domaines Paul Jaboulet Aîné
Wines from Domaines Paul Jaboulet Aîné
A hundred years before the designation of the AOC Hermitage appellation, Antoine Jaboulet began working on the transformation of this quiet area into one of the most prestigious top quality wine regions in the world. Ever since then, Paul Jaboulet Aîné has been a reference winery for northern Rhône wines, and their iconic Hermitage La Chapelle is among the best wines ever produced.
The Frey family, owners of Château La Lagune in Bordeaux and with many years of winemaking experience in Champagne, took over Domaines Paul Jaboulet Aîné in 2006. Oenologist Caroline Frey and her team combine modern winemaking techniques with extreme care of the vines and exceptional terroirs to create wonderful results. The firm has also acquired vineyards in the Côte-Rôtie, Condrieu, and Crozes-Hermitage appellations. All their vineyards are now officially classified as organic ones, which the firm works following biodynamic principles.
The widely different soil types and influence of microclimates in the north of the Rhône Valley make it the ideal place for the Syrah variety, Paul Jaboulet Aîné's star red grape, and white grapes such as Roussanne, Marsanne and Viognier to fully express their character. Vines average 40 years in age, though some are actually 80 years old, and each variety brings its different features and personality to the wines. The firm is strongly committed to sustainable winemaking, using organic fertilizers and working the vines without machinery. In the winery, Caroline and her team taste and analyze the must and wine at different moments throughout all the production process to ensure the best possible result. After fermenting, the wines are aged in 225-litre barrels between 12 and 24 months, depending on the year and other characteristics of the wine, at ideal natural temperatures which are kept virtually constant all year round in underground cellars originally dug out by the Romans in the year 121 BC.
The most famous of their wines gently ageing in the cellars is the Hermitage La Chapelle, rated among the top 12 wines of the 20th century. It is named after the chapel which sits at the top of Hermitage hill and its famous vineyards. The chapel building is a truly iconic landmark in this part of the Rhône Valley, bought by Jaboulet back in 1919, after the end of World War One.
Year founded

1884

Enologist

Caroline Frey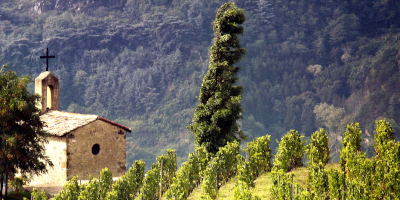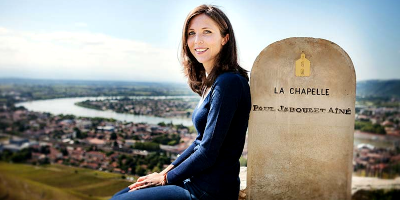 RN7, Les Jalets, 26600 La Roche de Glun