Free delivery over £200
Sommos-Alianza de Garapiteros
Wine from Sommos-Alianza de Garapiteros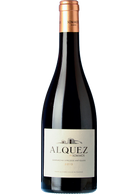 Alquez 2019
Sommos-Alianza de Garapiteros
Calatayud (Spain)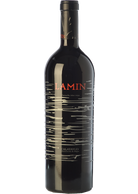 Lamin 2016
Sommos-Alianza de Garapiteros
Calatayud (Spain)
Sommos-Alianza de Garapiteros
Alianza de Garapiteros sees the coming together of several wine professionals, with proven experience and the ability to understand the culture, tradition and land, who love vineyards and embrace wine as a way of life. With such extensive experience in the sector, they have begun by basing their first project on old vine Garnachas culminating in the release of three products onto the market: Nietro, Alquez and Lamin. They also make Nietro Macabeo.
The name comes from the bygone occupation of measuring quantities of wine, and therefore the garapiteros were responsible for measuring wine when sold. The office was auctioned off and usually four were appointed, who were paid in kind, in wine or money.
Their prime objective is the reinvention of wines, aiming for authenticity, working in run-down and difficult vineyards to create a symbiosis between forgotten traditions and modern ideas. Supporters of old vine Garnachas, which they describe as: "a variety much insulted and little appreciated until a few years ago due to its supposed "lack of oenological merits" and inability to arouse much media interest. But for us it is always full of pure delight and authenticity. So now, after more than 15 years of work and support for our Garnacha, when the effect of globalisation on the wine scene has meant that it has been discovered, pay it some attention and value it".
Location and contact
Plaza de España Nº 6, 50001 Zaragoza