Free delivery over £200
Wines from Jas. Hennessy & Co.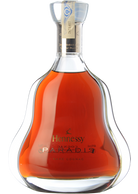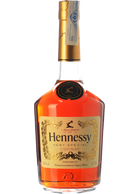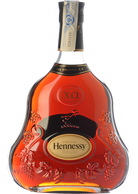 Jas. Hennessy & Co.
Hennessy is one of the oldest and most famous Cognac distilleries in the world. Founded by the Irishman Richard Hennessy in 1765, the origins of the business go back to certain lands in Cognac which he had received from King Louis XV in recompense for his military services. Richard set up a commercial venture, sending eau-de-vie to his friends and relatives in Ireland, until his son, James Hennessy, expanded the business to include the production of Cognac and renamed the company James (or Jacques) Hennessy & Co.
Hennessy's greatest assets lie in the founder's cellar. Created in 1774 by Richard Hennessy, this cellar is believed to hold the largest stock of mature brandies in the world and accommodates specimens dating back to as early as 1800. In the same year that Richard Hennessy died, the Fillioux family joined the house and members of the last seven generations have been guardians of the Hennessy style. Jean Fillioux currently holds the title of Maître Assembleur and is responsible for the composition of the house's Cognacs, incorporating the excellent brandies made by his ancestors.
Nowadays, Hennessy sells around 50 million bottles of Cognac a year, and since 1987 it has belonged to the prominent group producing luxury goods, LVMH, along with other wineries such as Champagne Moët & Chandon, Krug, Veuve Clicquot Ponsardin and Ruinart.